Description
The Yoyito is the result of years of design and experimentation, the essence of a fishing system that is tried and true. The Yoyito is not the only handline reel on the market, but it sits in a class of its own. It is the most compact and durable reel of its kind. A simple handline reel 3.5 in diameter by 1 in thick, capable of landing anything from freshwater bream to bull reds and groupers offshore. Great for catching bait, from greenbacks with a sabiki rig to pinfish, croakers or anything you need to go after your quarry of choice.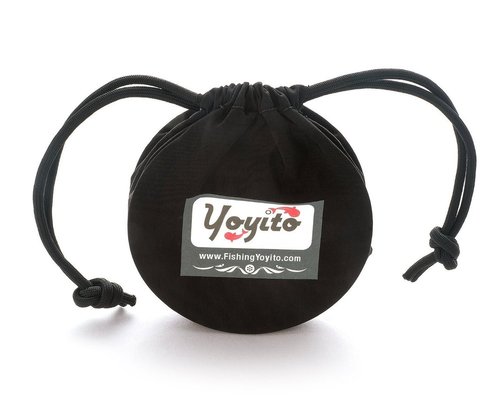 Yoyito Aluminum Handline Reel Unique Features:
Snug finger holes for a very secure grip.
A silky smooth front cone with an optimized angle for casting great distances.
A center hex hole that fits on a base for attaching to bows, fishing piers, and kayaks.
Two rear holes for unattended slackline fishing.
Dimensions that allow the reel to fit in your pocket for all day carry.
Available in a kit that includes everything you need to go fishing on any environment.
Made in the USA.